BOARD OF DIRECTORS 2017
Thank you for supporting the Chamber of Commerce! We the Chamber are happy to serve you and support Hopkins County in every way that we can. Please join us for Chamber events as we are always ready to welcome new Directors and Ambassadors to the Chamber family.
Interested in serving on the board or as an ambassador?
Contact us today!
2017 Officers
Bradley Edge – Chairman of the Board
Butch Burney – Chairman Elect
Jessica Kultgen – Treasurer
Chuck Sickles – Vice President
Mitzi Y'barbo – Vice President
Garrett Glass – Vice President
2017 Board of Directors

Front from left to right: Jessica Kultgen, Mike Horne, Kim Beck, Amber Gilbert, Renee Young, Lisa Robinson, Debra Huffman, Mitzi Y'Barbo, Kelly Humphrey
Back from left to right: Chuck Sickles, Garrett Glass, Bradley Edge, Butch Burney, Andy Endsley, Larry Willis, Gary Stribling, Charlotte Baxter
Not pictured: Scott Brown
AMBASSADORS 2017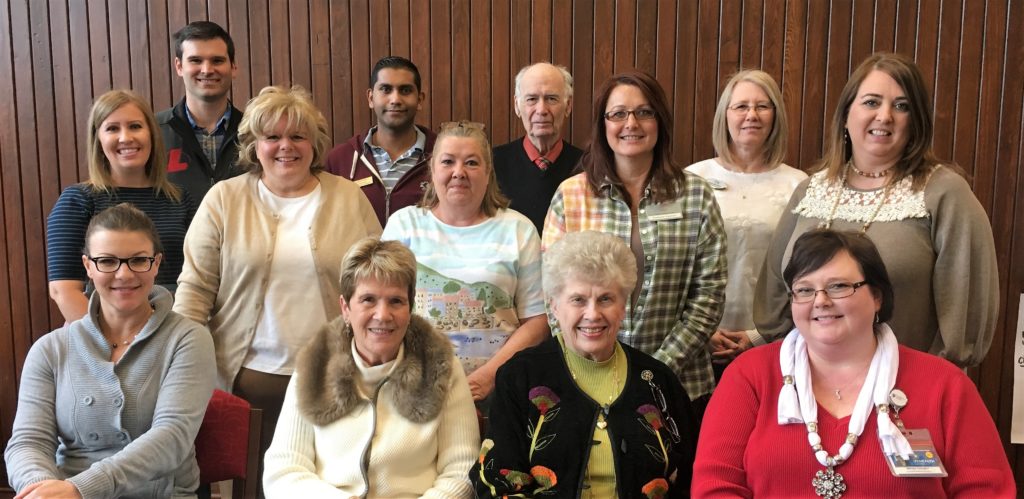 Front from left to right: Dana Hodges, Linda Mobley, Lynda Hager, Melissa Covington
Middle from left to right: Emily Glass, Vickie Hammer, Joretta Lawson, Stephanie Stephens, Richelle Johnson
Back from left to right: Micah Payne, Sunny Patel, James Hulen, Missy McClure